EUROCODES (buildings) and C.T.S NORMES (Shelters)
Our structures are designed to comply with EUROCODES 1, French national building regulations  NF EN 13782, NF EN 15619 +A1, NF EN 1991-1-3 with respect to :
The security of fabrics on temporary structures
The stability of the structure (in wind and snow)
Behaviour in case of fire
Classification : M2/NFP 92-503, B1, BS
Euroclasse B-s2, d0/NFPA 701
Tear resistance
(EN ISO 1421)
Tear resistance (check this apparent repeated term)
(DIN 53.363)
Structural stability
The structure is designed to be stable in the following meteorological conditions :
C.T.S Norms: (Taïga) 4cm of snow falling in a single snowfall and a wind speed of 100km per hour
EUROCODES 1 : (gamme Écrins) 75 cm of snow in a single snowfall and wind speed of 75km per hour

Programme de Démarche Environnementale Globale, tant sur le site de production, que sur la fin de vie du textile:
PROGRAMME DE VALORISATION RESSOURCES
Valorisation des chutes de production et des articles en fin d'usage qui rentrent dans d'autres cycles de production.
Processus Conform Reach pour un choix de substances plus respectueuses.
Système de Management Environnemental – ISO 14001
FILIÈRE DE RECYCLAGE
Via Vinyl Plus, après un processus de broyage et de fusion, DICKSON procède à une remise en oeuvre de cette nouvelle matière première, mélange de PVC et de fibres, pour céer de nouveaux articles.
www.vinylplus.eu
Programme européen "VINYL PLUS", pour une mise en oeuvre responsable et novatrice du PVC.
Durability 10-20 ans
Type of steel
Steel type  S 255 répondant corresponding to EN Norm 10025
 Galvanisation
Hot Dip Galvanisation Sendzimir Z 275 ( 275/M2) for hight corrosion resistance
Fixings
Type 8 x 8
Anti corrosion treated
Norm ISO 4017-4014-4032-4042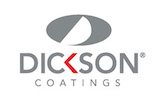 Our fabric supplier DICKSON is certified to ISO 9001, ISO 14001, OS HAS 18001
Durability 10-15 year
The Dickson® Group, mondialement implanté (60 pays), est le numéro 1 Mondial des textiles techniques OUTDOOR maîtrise l'ensemble des métiers de la chaîne de production   : filature, tissage, enduction et désormais via le procédé de recyclage, production
de nouvelles matières premières.
Tissu enduit PVC OUTDOOR blanc/couleur LAC 650 SL 
Membrane de 680 g/m² assurant :
Exceptional structural stabilty
Grande souplesse
Superior durability
Excellent weldability (HF welding)
Varnished on both surfaces
100% waterproof
Working life 10-15 years
Maximun temperature range for use
from – 30°C/ + 70°C (-22°-158°F)
Fireproofing M2